Truly in the Same Place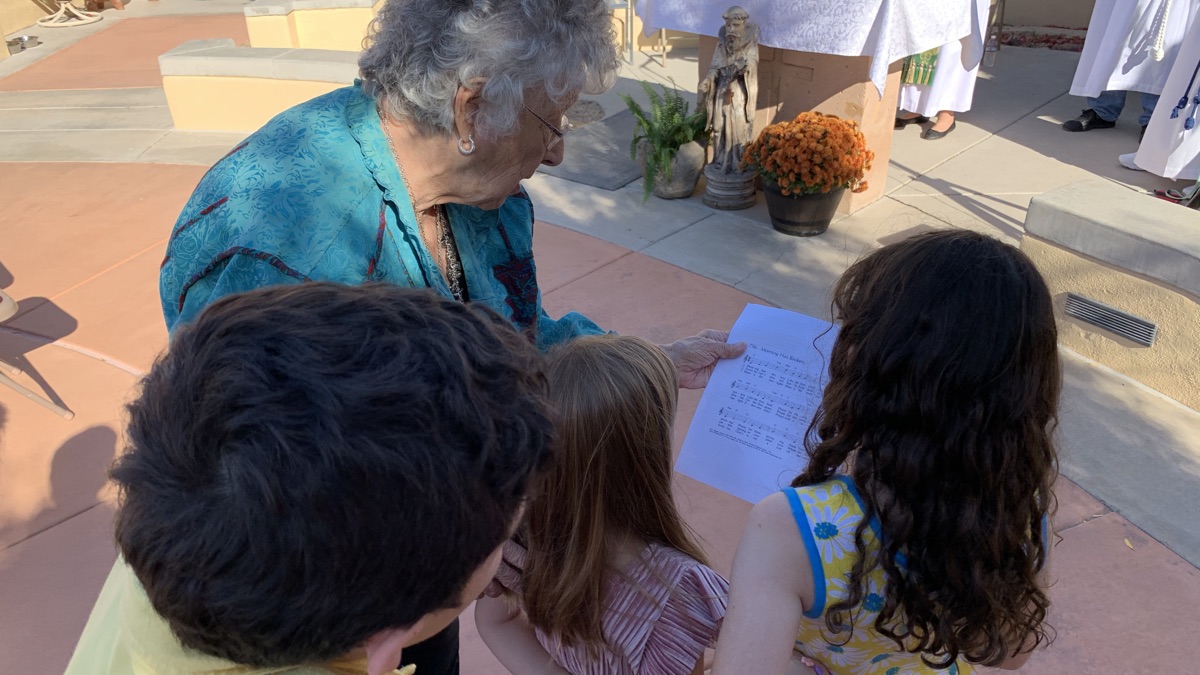 This past Sunday, as my family and I were out of town, I had an experience I only very rarely get to enjoy.
No, I didn't skip church. But I got to go to church and worship next to my family members. To be fair, which precise family member I was next to at any one moment depended on who was climbing over what chair and which cousin was poking whom. But someone was right there with me.
On that same trip, we also sat next to each other on the airplane. Our plane had those little seat back entertainment screens. Before the boarding door was even closed, everyone promptly found the headphone jack, plugged themselves in, and mostly disappeared for the rest of the flight.
And here's the thing that got me about those two experiences sitting next to my family: on the plane, despite its seatbelts and flight attendants and constricted space enforcing a high degree of uniformity in our experience, I was with a lot of people who were sitting in rows, facing in the same direction, but who were — for all practical purposes, in their own little worlds.
At worship, I was also with a lot of people sitting in rows, facing in the same direction, but we were (if at times imperfectly) inhabiting the same world. We were not just in the same place body, but in the same place spiritually.
And there are precious few places in the world where we can all be together, not just in body, but in spirit too. This Sunday you'll be sitting (in rows, facing the same direction) with people whose weeks were nothing like yours; whose families have their own triumphs and fears; whose bodies and hearts bear an entirely different set of scars. And yet, even if just for an hour, you'll be with them in the same place, radically alike — human beings before the almighty God — gathered to partake just a bite of that heavenly grace. Not alone, but beloved.
-Fr. Andrew