St. Andrew's Neighborhoods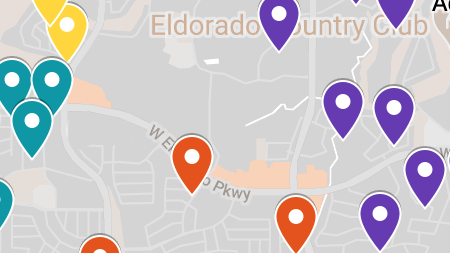 Imagine if you could somehow get a birds-eye view of St. Andrew's on Sunday mornings in the midst of this pandemic. Imagine you could get up high enough to see us all where we are. What you'd find is St. Andrew's folks worshipping all over our community, mostly in our homes. You'd also be able to see that while the parish as a whole is scattered, you actually have St. Andrew's neighbors. There's someone, probably with in walking distance, who is praying the Prayers of the People on the Facebook feed at the same time you are.
Sadly, there's also someone who isn't praying along with us, because they don't know how to do the technical side or because they've lost the feeling of connection to their church.
St. Andrew's Neighborhoods is a way of organizing our broader church community into neighborhood groups for connection, communication, and physical drop offs. If you're a member of St. Andrew's, you will soon be receiving a St. Andrew's goodie-bag on your front porch. This is the first concrete endeavor of St. Andrew's Neighborhoods effort.
There's a COVID-19 component to this for sure. I strongly suspect that it will be easier for us to gather and do things in our local neighborhood groups well before we are able to gather again as the full parish community. But there is also a long term component St. Andrew's Neighborhoods. Newcomers may one day will receive welcome bags from a neighbor. You may find out that the person you regularly see on your walk actually goes to the other service at St. Andrew's. And we'll all remember, in a new way, that the church isn't the place, but the people. And some of them live right around the corner. Thanks be to God for that!