Vacation Bible School at St. Andrew's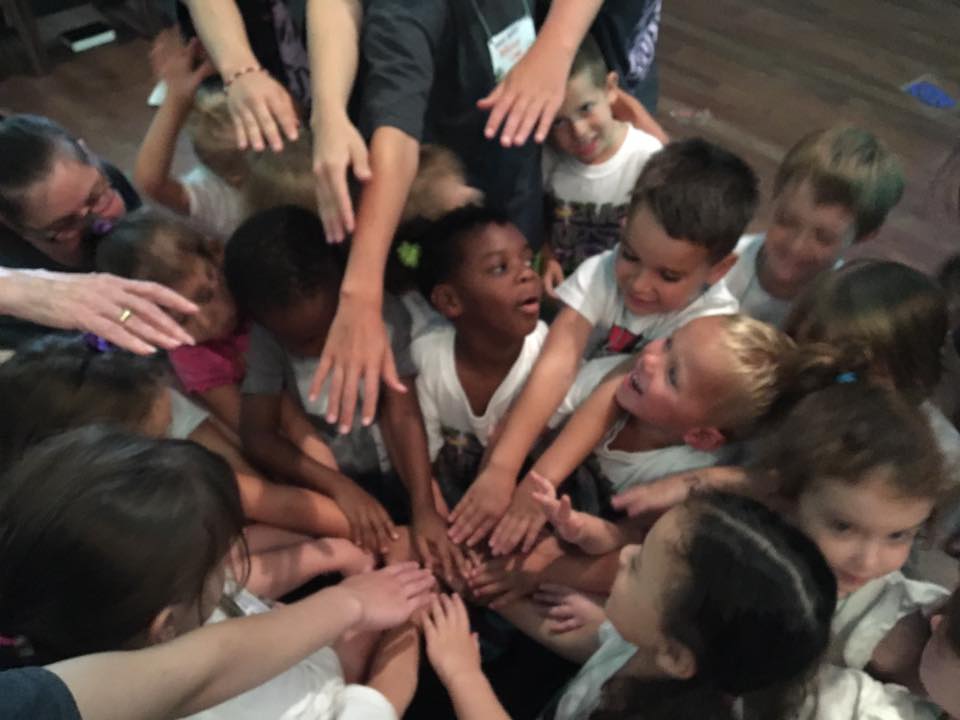 Vacation Bible School at St. Andrew's:
My family was really active in our church growing up. Unless we were out of town, you could usually find us at our small town Episcopal church every Sunday morning. For as much as we were there though, I can't really tell you any of the Sunday School curriculums we used or Bible studies I participated in (though I know it was many throughout my childhood). What I do remember are the times I felt and saw God. I'll never forget the time when I was in high school and I helped a friend of my Mom's change an entire Sunday school room into a rainforest complete with a ceiling to floor waterfall. It's one of those images that just stick with you. Why did she go to such trouble for something that would be torn down in less than a week? It was, without a doubt, because she wanted to make Bible points come alive for the kids. She wanted them to see and feel God. What she didn't know, was that in that moment, I saw God at work in her.
During Vacation Bible School, we call that opportunity a "God Sighting." At Shipwreck this summer, we will encourage kids and adults to look for God Sightings- everyday things that happen that show God as present, passionate and powerful. Children will learn to see God in their family and friends, in Scripture and in nature. Their faith, and the faith of the youth and adult volunteers, will grow as they look for God at work among them.
In addition to God sightings, VBS provides our children with Bible stories and one main takeaway, a daily Bible point, that allows them to experience God's word and love for them. The Bible stories come alive though powerful songs, Bible adventures, games and even a few science experiments. They'll make new friends and have a lot of fun as they learn that whatever storm may come, Jesus rescues. So whether you have sent your child or grandchild every summer or they have never been before, I'd like to invite them to join us at Vacation Bible School June 18-22 at St. Andrew's. You can sign up online at standrewsonline.net/events. We hope to see you there!
Blessings,
Stephanie Van Kirk
Children and Family Minister
St. Andrew's Episcopal Church