NASCAR and the Early Church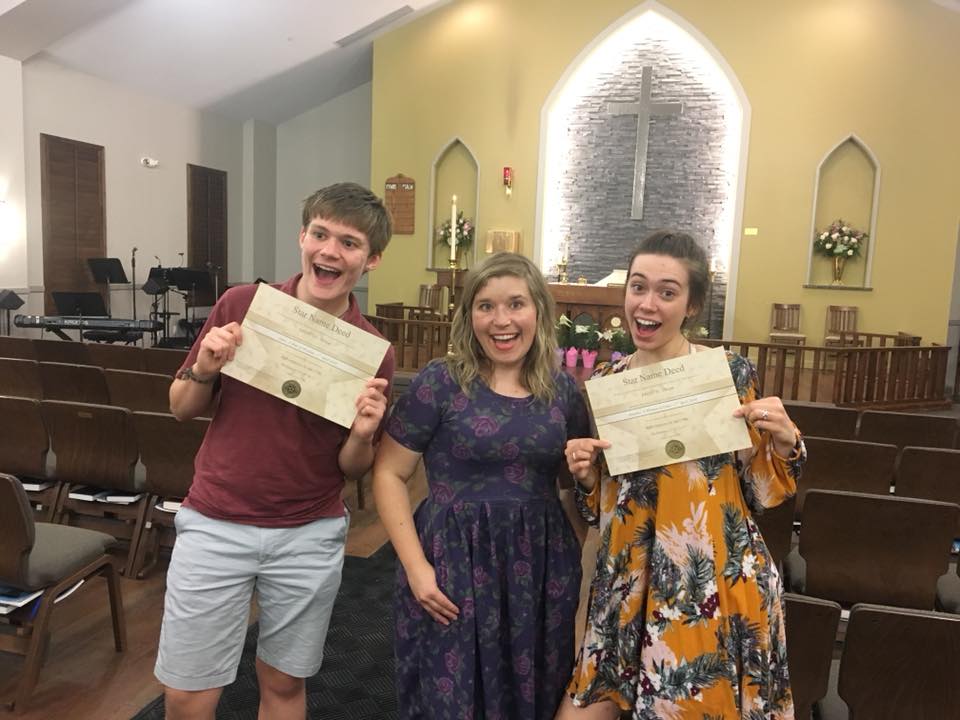 NASCAR and the Early Church
The first time I met my stepdad I knew he was family. Though it's been decades, I vividly remember him stepping into our living room clutching his cowboy hat to calm his nerves. His shiny boots thudded on the floor as he inched towards me in an attempt to introduce himself. Seeing my big, green eyes grow large, he bowed formally, stooping down to shake my tiny hand. Instead of reciprocating, I bent over and howled with laughter. Far from dainty, even then, my guffaws roared through the house as I gasped for air and pointed out his humongous belt buckle. To my mother's horror, I fell between the couch and the wall, overcome by the weight of my laughter. I never met a cowboy before. I didn't know they were so shiny. And he, undoubtedly, was the shiniest person that I've ever seen.
To my absolute delight, he soon divulged that he owned a cat and ate spoonfuls of cake frosting straight from the container. I couldn't believe my luck that he chose to see me and know me. He wanted me to be a part of his family too.
As he acclimated to our family unit, we learned (whether we liked it or not) that his passion was racing. Whether it be NASCAR, or the dirt track, he knew all about it. He knew stats. He knew drivers. And, you better believe, he knew sponsors. We lived and died by those sponsors. They told us everything we needed to know to orient ourselves to the world of racing and the world around us.
"You win some, lose some, and wreck some." - Dale Earnhardt
When I began serving with SAY! (St. Andrews Youth), Benton, our intrepid youth director, taught us to think of our duty as a sponsorship. We were to look at the youth, not as teenagers, rather as Christians we, their sponsors, are introducing into the church. In the ancient church, Christians who were more experienced in their faith vouched for new believers, teaching them about community and making them disciples.
My years of life around cars came back to me in a flash. I thought about the sponsors I knew so much about. I thought about those who spent their time, their resources, and their energy on cars and drivers. I thought about the long afternoons of painting my step dad's race car and discussing who invested in his next laps around the dirt track. Mostly, I thought about the absolute delight of knowing and being known.
All of that made sense except…
What do I have to offer?
I have very limited financial resources. I don't have a cool job or an awesome life story. I don't really understand YouTube or most technology. Could I truly be a sponsor with such little to give?
All I have are spoonfuls of cake frosting straight from the container and a cat. And, quite frankly, I'm one of the shiniest people you'll ever see.
But maybe that's all you need to connect and sponsor. All you need is a moment of courage and openness to bring yourself fully to another person, in all of your weird and shiny glory, to convey that...
I see you. I know you. I want you to be a part of my family.
The God that brought me through my teenage years, he is your strength.
The God that brought me through trauma and trials, he is your deliverer.
The God that brought me to redemption, he is your victory.
The God that brought me to security, he is your joy.
My God is your God.
My Church is your Church.
Sponsorship is a blessing. It has given me far more than I have given it. The youths at this church are wise. They are servants. They are leaders. The young faces you see in the aisles every Sunday, they are the future of the church. They are the future of OUR church and we are only allocated a short time with them as they prepare to enter into adult life and the road towards a maturing faith.
It's tempting to dismiss this period in their lives through our own jadedness. Life is no mystery to us. We have taken our laps around the track, knowing intimately the wins, the losses, and the wrecks. The scriptures urge us to run our race well so we forge on in obedience. But the very same scriptures command us to make disciples, even of our teenagers. So what will we, as mature believers and as their family of faith, choose to do? Will we keep at our race ignoring the other cars just starting out?
Or…
Will we prepare them well, being certain they are equipped to finish the race?
Will we train them well, showing them how to handle the curves of life?
Will we encourage them well, preparing them to endure the caution flag seasons of faith?
Will we sponsor our youth well?
The choice is ours.
- Corey Wallis